Alpine Skiing
The Ladies Downhill alpine skiing took place at the Jeongseon Alpine Centre. Sofia Goggia won gold, making her the first Italian skier to win this event. The medalists for this event are as follows:
Gold: Sofia Goggia (Italy)
Silver: Ragnhild Mowinckel (Norway)
Bronze: Lindsey Vonn (USA)
Image: Lindsey Vonn during her run. (Photo courtesy to Getty Images)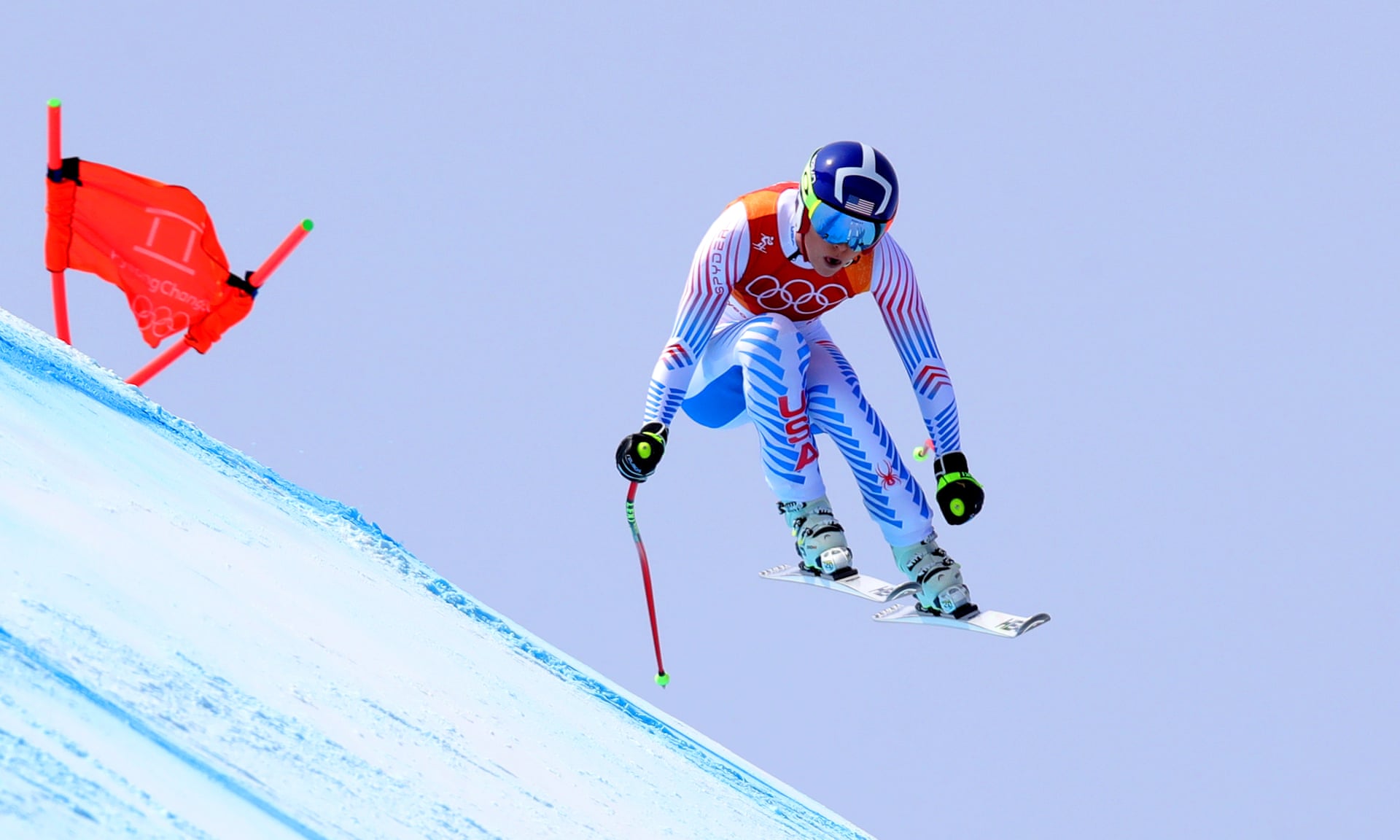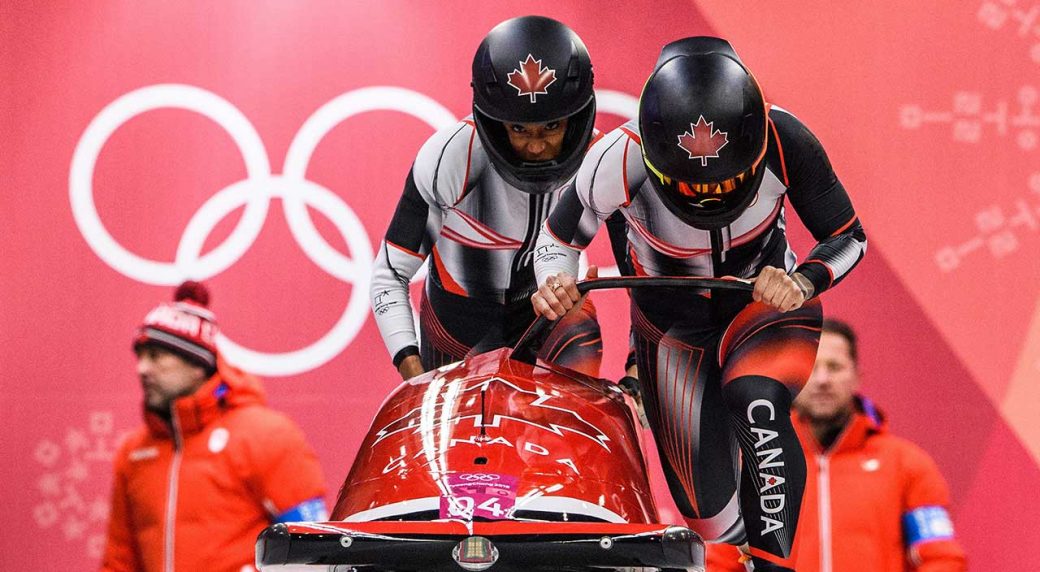 Bobsleigh
The women's bobsleigh event took place at Olympic Sliding Centre. Canadians Kaillie Humphries and Phylicia George had been in fifth coming into the final day of the competition. However, they had an excellent third run, earning another bobsleigh medal for Canada. The medalists for this event are as follows.
Gold: Germany
Silver: USA
Bronze: Canada
Image: The Canadian pair prepare to do their final run. (Photo courtesy to Canadian Press)
Cross Country Skiing
The men's and women's team cross country skiing was held at the Alpensia Cross Country Centre. For the US women, earning a gold was a milestone in history. It is the first Olympic Cross Country Gold medal for the US and the first Olympic medal in this sport for US women. The event also set another record: Marit Bjoergen from Norway, earned her fourteenth medal, and thus became the most successful Winter Olympian of all time. 
The medalists for this event are as follows.
Women's
Gold: USA
Silver: Sweden
Bronze: Norway
Men's
Gold: Norway
Silver: OAR
Bronze: France
Illustration: Sheri Kim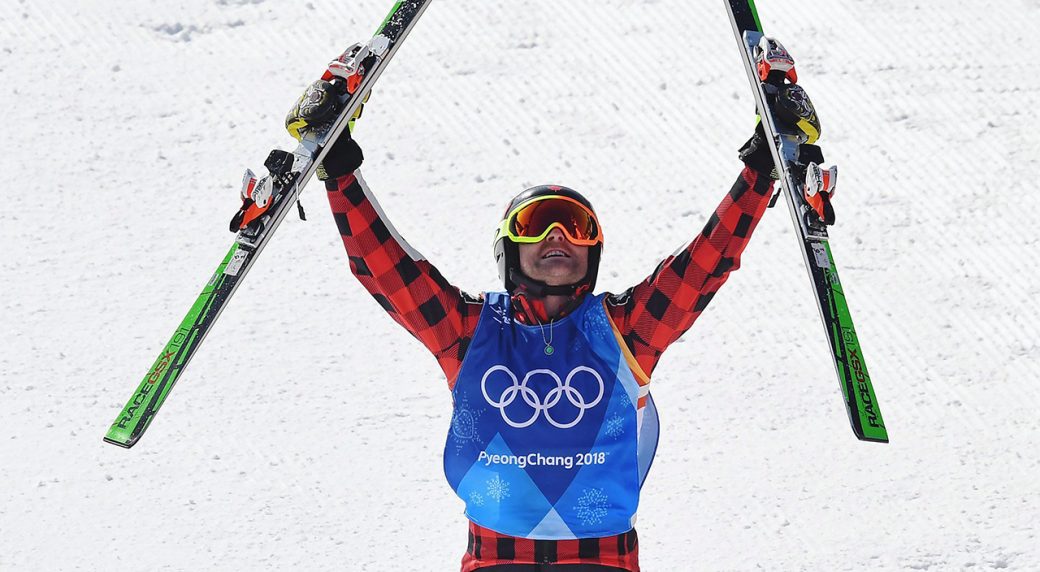 Freestyle Skiing
The men's ski cross event was held at the Phoenix Park. Though Canada's Brady Leman won gold, fellow Canadian racer Chris Del Bosco had an unfortunate crash and was the third racer of the event taken off with a medical sled. The medalists in this event are:
Gold: Brady Leman (Canada)
Silver: Marc Bischofberger (Switzerland)
Bronze: Sergey Ridzik (OAR)
Image: Brady Leman celebrates his victory. (Photo courtesy of Jonathan Hayward.)
Speedskating
The ladies' and men's team pursuits were held at the Gangneung Oval. The medalists are as follows:
Men
Gold: Norway
Silver: Korea
Bronze: Netherlands
Ladies
Gold: Japan
Silver: Netherlands
Bronze: United States of America
Image: Japan, the winners of the women's team pursuit, celebrate. (Photo courtesy of Febru)
Ice Hockey
The women's bronze medal game was held today at the Kwandong Hockey Centre. Finland defeated Olympic Athletes from Russia with a score of 3–2, securing a bronze.
Image: Finland celebrates their bronze medal. (Photo courtesy of Jung Yeon-je)
Curling
The curling Round Robin sessions continued to be held at the Gangneung Curling Centre. Great Britain and Switzerland will play for a spot in the men's final four on 22 February 2018. For women, Japan has progressed into the final four.
Image: The US move onto the semifinals. (Photo courtesy to Getty Images)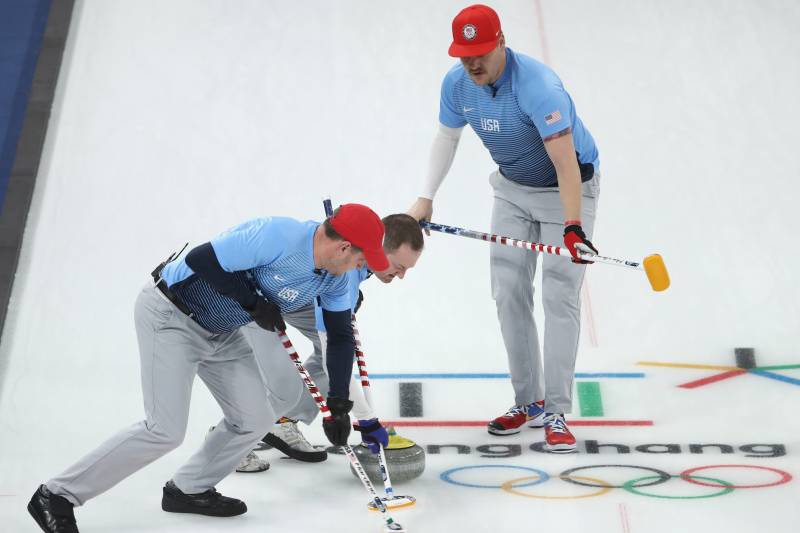 Figure Skating
The Ladies single short program was held at the Gangneung Ice Arena. The finals will be held on 23 February 2018.
Image: Canadian athlete, Kaetlyn Osmond, performs her short program routine. (Photo courtesy to Julie Jacobson)